E-Statements
Now getting your monthly statement is faster and easier.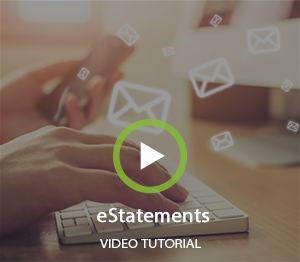 With County National Bank E-Statements, your account statements are right at your fingertips. You'll get your statements earlier than by conventional mail, and they're just as easy to read and understand as the statements that you are used to seeing.
Since your electronic statements (e-statements) are accessed through online banking, you'll need to be enrolled for online banking. If you are already enrolled for online banking, proceed to the "Sign-up Now" button below.
Click to enroll in Online Banking before signing up for E-Statements.
The following account statements are currently available online:
Checking Account Statements
Savings Account Statements
Home Equity Line of Credit (HELOC) Statements
Chek Credit Loan Advance Notice
If you would like to enroll and begin receiving your account statements online, click the "Sign-up Now" link below.